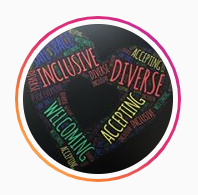 April 1, 2020 -- With so much uncertainty in our community, country and world it is easy to feel overwhelmed or unsure of next steps in the coming weeks and months. Regina Public Schools remain committed to supporting the well-being of our students and we continue to encourage families and
students to take the time to pause and to ensure they are taking care of themselves.

Despite schools being closed, our Guidance Counsellors will still be accessible to all our students and families. Please see the attached letter for more information.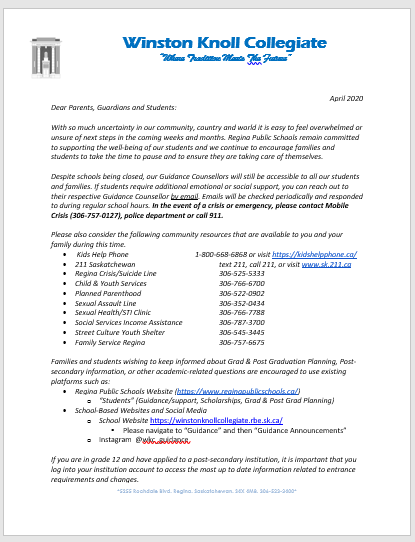 ​
Take care,
WKC Staff