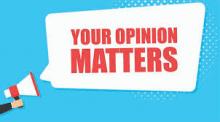 Dear Parents/Guardians and Students:

As you are aware, Regina Public Schools has recently returned to in-class learning.
Your Board of Education and the school division would like to know about your family's experiences, challenges, and observations with temporary remote learning. This survey is voluntary, anonymous and confidential. We want your input and do not require personal details.