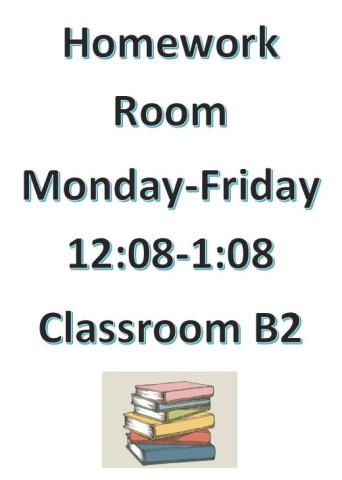 The Homework Support Room is offered to Grades 9 - 12 students every Monday, Tuesday, Wednesday, Thursday & Friday from 12:08 - 1:08 p.m. in College B (Room B2) on the main floor.
The Homework Support Room is designed to provide a place for any Winston Knoll Collegiate student to receive targeted assistance from a teacher with their classroom assignments, in addition to being a space where students can complete missed exams as arranged by their subject-area teacher. All students who have outstanding assignments or course activities and/or need help are welcome to attend. 
To keep students on track in their courses and to help prevent a build-up of incomplete or missing assignments, Regina Public Schools has implemented new guidelines as they relate to late assignments. All assignment extensions for students will be limited to seven calendar days following the assignment due date. More information on assessment practices at Winston Knoll Collegiate can be found by viewing the Student Handbook on the Winston Knoll Collegiate website.
It is our hope that many students will take advantage of the Homework Support Room on a regular basis, as it provides a quiet, supervised environment where students can, when needed, access technology and other supports to stay caught up and continue their learning.
Should you have any questions or require more information about how students can access the Homework Support Room, please contact your child's TAG teacher.